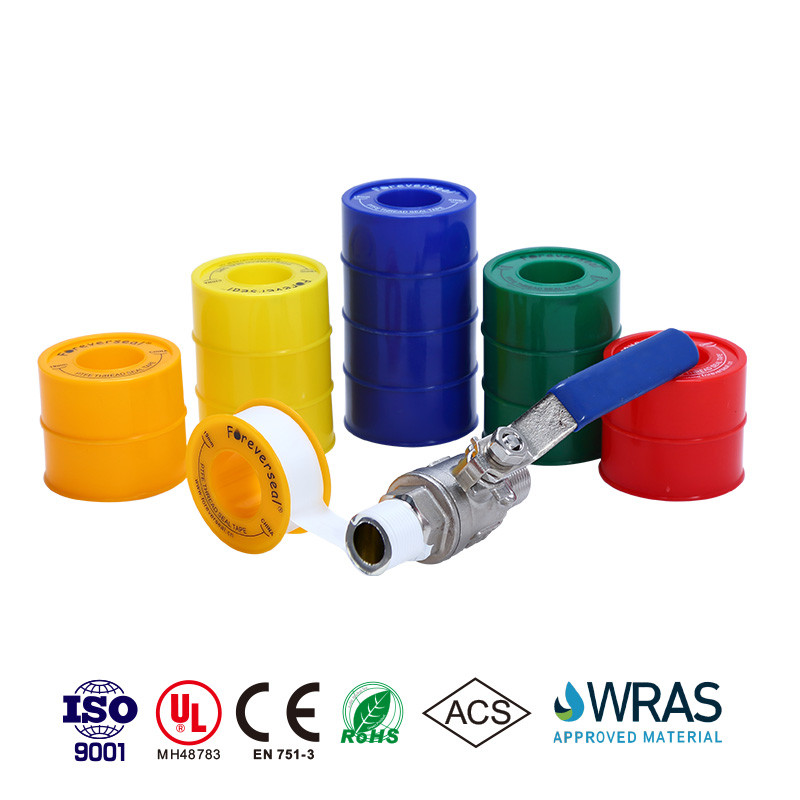 PTFE thread seal tape is applications for all industrial applications. It's used in all pipes and fittings for plumbing and gas connections such as pipe threads, thread on pipe fittings etc.
PTFE thread seal tape as a sealing material widely used in water,oil,chemicl,medical,and food processing where non-contaminnaton standards are high.
PTFE TAPE Temperature range from -190C to 260C.
Foreverseal PTFE TAPE have obtained UL, CE,ROHS,WRAS,ACS